Challenges living in Rome
Moving to a new country can be an exciting and rewarding experience, but it can also be challenging, especially when it comes to adjusting to a new culture.
Rome, Italy, is a city rich in history, art, and culture, but it can also be overwhelming for those who are not familiar with the Italian way of life.
In this blog post, we will discuss the culture shock you may experience when moving to Rome and how to overcome it.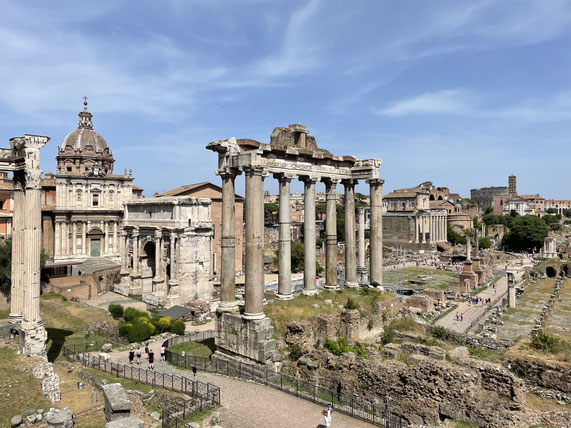 Language Barrier
The Italian language is a beautiful and complex language, but it can be challenging to learn, especially if you're not familiar with Romance languages. The language barrier can make it difficult to communicate with locals, which can be frustrating. However, learning a few basic Italian phrases can go a long way in breaking down communication barriers and making connections with locals.
Different Food Culture
Italian food is world-famous for its deliciousness, but the food culture in Rome can be very different from what you're used to. Eating out in Rome is a social experience, and mealtimes are often longer and more leisurely than in other countries. The concept of takeaway or eating on the go is not as common in Rome, and it can take some time to adjust to this new way of eating. Also it ist common to eat dinner very late, which can become a challenge to your stomach.
Slow Pace of Life
Rome is a city that values the art of "dolce far niente" or the "sweetness of doing nothing." This means that things can move at a slower pace than what you're used to, and appointments or meetings may not always start on time. This can be frustrating if you're used to a fast-paced lifestyle, but it's important to remember that embracing the Italian way of life can lead to a more relaxed and enjoyable experience.
Different Social Norms
The social norms in Rome can be different from what you're used to, and it's essential to be aware of them to avoid cultural misunderstandings. For example, Italians are known for being warm and welcoming, but they also value personal space and may not be as affectionate with strangers or new acquaintances as you may expect.
Historical and Religious Traditions
Rome is a city steeped in history and religious traditions, and it's essential to be respectful of these traditions. This includes dressing appropriately when visiting religious sites and being mindful of local customs and traditions.
---
In conclusion, moving to Rome, Italy, can be an exciting and rewarding experience, but it can also be challenging due to culture shock. The language barrier, different food culture, slow pace of life, different social norms, and historical and religious traditions are all factors that can contribute to culture shock.
However, by embracing the Italian way of life, learning the language, and being respectful of local customs, you can overcome culture shock and fully immerse yourself in the beautiful culture and history of Rome.